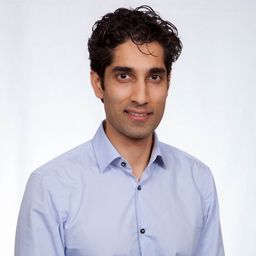 Dr. Varma is recognized across Canada as an emerging leader in ophthalmology.He specializes in the full range of glaucoma surgery performing both traditional and a variety of new minimally invasive procedures. In addition to routine and refractive cataract surgery, he has particular expertise in high risk cataracts, the repair of complications from cataract surgery and reconstruction of the front portion of the eye.
He completed a bachelor's degree in engineering at Dalhousie University in Halifax where he graduated first in his class and was awarded the University Medal. He went on to complete his medical school training in Halifax and then a residency in ophthalmology in Saskatoon which he completed in 2009. He pursued further training at the University of Toronto under Dr. Ike Ahmed, as a subspecialist in glaucoma and advanced anterior segment surgery.
After his fellowship, Dr. Varma joined Dr. Ahmed as a partner at the Prism Eye Institute – a large multidisciplinary practice with locations in Mississauga and Brampton. He performs surgery at Trillium Health Partners in Mississauga, Kensington Eye Institute and TLC Mississauga. Dr. Varma is an assistant professor of ophthalmology at the University of Toronto, where he leads undergraduate ophthalmology teaching at the Mississauga campus, teaches residents, fellows and delivers a wide variety of continuing education programs for practicing physicians.
He actively conducts research and has special interests in angle closure glaucoma and new technologies, having authored over 20 publications and delivered over 60 presentations at national and international conferences.
Financial disclosure: I have/had an affiliation (financial or otherwise) with a commercial organization.
Alcon



Allergan
Bausch+Lomb
Glaukos
Johnson & Johnson Vision
Labtician
Labtician-Thea
New World Medical
Santen
Takeda
Vizzario
Sessions in which Dr. Devesh Varma participates
Québec City Convention Centre - Room 309 AB | Salle 309 AB
1:30 PM - 3:00 PM | 1 hour 30 minutes

 This course is designed for general ophthalmologist, glaucoma specialists and residents  who wis...

STC | CTC
Sessions in which Dr. Devesh Varma attends