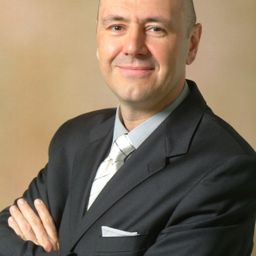 Carlo Alberto Carnevale-Maffé
Associate Professor of Strategy & Entrepreneurship at SDA Bocconi School of Management
Bocconi University
Carlo Alberto Carnevale-Maffè is Associate Professor of Strategy & Entrepreneurship at SDA Bocconi School of Management, Bocconi University (Milan), where it has been director of the Master in Strategy. He also taught at MBA and Executive Programs with Wharton School University of Pennsylvania, Stern School of Business New York University, HEC Paris, Steinbeis University Berlin, International Management Institute New Delhi, MISB Mumbai and was visiting lecturer at the Senior Executive Program of Columbia Business School (New York).
He has been part of the Data-Driven Task Force of Italian Government for the COVID-19 pandemic, in collaboration with eHealth Network of European Commission. He contributed to the Steering Committee E-business Policies of European Commission DG Enterprise, and served in many editorial boards of management journals (such as Harvard Business Review Italy).
He is strategy adviser and independent non executive director in the management board of leading international companies in ICT and media, focusing on innovation, media and telecommunications. He is director of United Ventures, the largest private venture capital fund for high-tech in Italy. He is president of ASM Energia, a utility part of the A2A Group. He is independent director of Foolfarm, a start-up studio focusing on artificial intelligence and blockchain. He has been member of the board of ABI Lab, research consortium of Italian Banking Association. He has been serving as scientific adviser to CEFRIEL, Research Center of Politecnico of Milan, TEH Ambrosetti, ANIE Confindustria. He collaborates as columnist and commentator for financial newspapers and televisions, such as Il Sole 24 Ore, Radio24, Class CNBC, Rai News, Sky TG24, TGCom24, BBC Radio and TV. He is regularly interviewed by leading international financial publications, such as The Economist, Bloomberg, Time, Business Week, Wall Street Journal, Financial Times, New York Times, International Herald Tribune, Les Echos, Frankfurter Allgemeine Zeitung.
Sessions in which Carlo Alberto Carnevale-Maffé participates