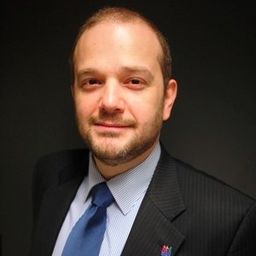 Nikos Isaris
Deputy Head
European Commission
Nikos Isaris is since 1 June 2019 the acting Head of the "Internet of Things (IoT)" Unit within the European Commission's Directorate-General for Communications Networks, Content and Technology (DG CONNECT).
The Unit is responsible for the research, innovation and policy actions to accelerate the take-up of IoT and to unleash its potential in Europe for the benefit of European citizens and businesses https://ec.europa.eu/digital-single-market/en/internet-things.
Before that, Nikos was responsible for Future Internet Research and Experimentation in the same Directorate. He joined DG CONNECT in 2013 coming from the DG for Home Affairs, where he was Deputy Head in the Unit "Large-scale IT systems and Biometrics" dealing with IT systems for the Schengen area.
Before the European Commission, Nikos worked in the private banking and electronic banking sectors in his home country Greece.
He holds an MBA with Honours, a Master's degree with Distinction in Data Communications and Networks from University College London and a Bachelor's degree in Computer Science from the University of Heraklion in Crete.
Sessions in which Nikos Isaris participates
Sessions in which Nikos Isaris attends
ARoS Museum - ARoS Museum Auditorium
11:00 AM - 12:30 PM | 1 hour 30 minutes
Panel
ARoS Museum - ARoS Museum Auditorium
4:00 PM - 5:30 PM | 1 hour 30 minutes
Panel