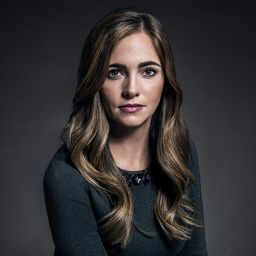 Alicia Asín is CEO and Co-Founder of Libelium, a Spanish IT company that has created "Waspmote", a wireless, modular and open source sensor hardware platform for the Internet of Things (IoT). Alicia is a computer engineer focused on how the IoT can change our world, starting with Smart Cities and Precission Agriculture, among other applications. Libelium's technology is present in more than 120 countries worldwide, developing projects to monitor and improve efficiency in agricultural crops, with environmental control systems to prevent climate change, or even through e-health control equipment to universalize access to health services in developing countries. Link to corporate video.
She is a frequent speaker at international conferences on issues related to Smart Cities, the Democracy of the IoT based on the big data and the importance of security and privacy in the new IoT era. After the Mobile World Congress in 2016, The Financial Times talks about Libelium as one of the Spain's baby unicorns referring to its revolutionary technological developments in the country.
Alicia has been awarded for her entrepreneurial merits and technological innovation: she began being recognized with the highest distinction for her research in Computer Architecture (WCAE 2007, San Diego). She was also the first Spanish woman to receive the National Young Entrepreneurs Award in 2014. In October 2015, Marca España recognized her as "Spanish with Talent", leading the worldwide campaign for the international diffusion of the prestige of the country along with figures such as the singer Alejandro Sanz. In 2016, she was awarded with the National Computer Science Prize for her career, progression and internationalization of her company. A few months later, the business association CEPYME awarded Libelium as international company that exports the 90% of its annual turnover. In October 2017, Alicia Asín has received the Award "Rey Jaime I" fom His Majesty the King and Queen of Spain, the highest distinction for scientists, researchers and entrepreneurs. In June 2018, the CEO of Libelium was recognized with the "silver medal" of the Women Innovators Award by the European Commission.
Alicia holds a master's degree in computer engineering from the Polytechnic Center of the University of Zaragoza and is a graduate of the Cambridge Judge Business School and ESADE.
Sessions in which Alicia Asín Pérez participates