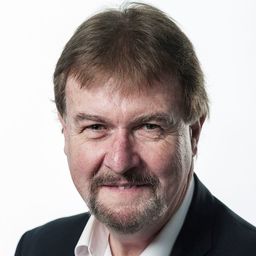 Keith Dickerson
Director
Climate Associates Ltd
Keith Dickerson has played an active role in the ICT industry for over 30 years, including as Director of Standards for BT. He is currently a Director of Climate Associates Ltd which provides advice to organisations on Climate Change and Energy Efficiency, as well as issues related to Smart Cities and Internet of Things (IoT), especially where international standards are an important consideration.
Keith is a partner in the EC Horizon 2020 IoT collaborative R&D project VICINITY "Open virtual neighbourhood network to connect intelligent buildings and smart objects" and leads their work package on Standardization.
From 2008-2016, Keith was a Vice Chair of ITU-T Study Group 5 "Environment & Climate Change" developing global standards on topics such as carbon reduction, energy efficiency, Greenhouse Gas (GHG) assessment, adaptation to climate change and e-waste. In this role he was an author of the ITU report "Resilient pathways: the adaptation of the ICT sector to climate change"[1].
From 2002-2017, Keith was a member of the Board of ETSI (European Telecommunications Standards Institute), leading their Green Agenda, Smart Cities and IoT strategy work.
From 2016-2017, Keith developed a 21 module training programme on ICT & Climate Change for ITU Academy. This will be accredited to MSc degree level and includes modules on Energy Efficiency, Smart Cities, Smart Energy, Smart Mobility, e-Health and IoT.He has led workshops to pilot this training course at ITU-D regional centres in Bangkok and Tunisia.
---
[1]http://www.itu.int/en/ITU-T/climatechange/Documents/Publications/Resilient_Pathways-E.PDF
Sessions in which Keith Dickerson participates
INCUBA Katrinebjerg - Incuba Undervisning 5523-121
11:00 AM - 12:30 PM | 1 hour 30 minutes

Privacy in the IoT has becoming a growing concern. A study has even identified it, due to loss of trust of users, as a potential risk for su...

Workshop
INCUBA Katrinebjerg - Incuba Undervisning 5523-121
2:00 PM - 3:30 PM | 1 hour 30 minutes

Privacy in the IoT is driven by the wish of consumers, enabled (or not) by standards, ...

Workshop
INCUBA Katrinebjerg - Incuba Undervisning 5523-121
4:00 PM - 5:30 PM | 1 hour 30 minutes

Security and privacy are major concerns for the use and acceptance of the IoT, espec...

Workshop
Sessions in which Keith Dickerson attends