Electromagnetic Energies Got You Down?
2:00 PM, Friday 5 Feb 2021 CST (1 hour 30 minutes)
Virtual Classroom 5
Virtual session
This session is in the past.
The virtual space is closed.
Struggle no more when teaching about the electromagnetic spectrum! Want something more than the usual gas tubes and diffraction grating? See the electromagnetic spectrum in new ways.Check out how NASA uses electromagnetic energies in the search for exoplanets, star investigation and to identify the composition of our moon including other moons. Hands-on activities will help you have a stronger understanding of spectroscopy. Giveaways from the Canadian Space Agency & NASA.
Please click feedback on the side of the page to fill out the survey or by clicking this link. https://spacecenter.grenadine.co/en/seec2021/form/sessionevaluation

Montclair High School
Science Teacher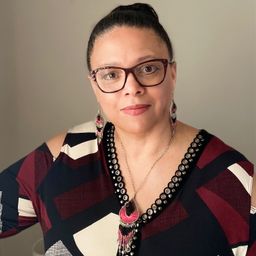 Science Yourself! NO G's About It!
Owner
Who's Attending
15 other(s)
Go to full session attendee listing...