Training Astronauts Through Virtual Reality, and This is How You Can Start!
9:45 AM, Thursday 4 Feb 2021 CST (1 hour 30 minutes)
Great and exciting things are happening in the Virtual Reality industry every day, especially at NASA. Explore how The Virtual Reality Laboratory (VRlab) trains astronauts for space missions @NASA JSC which trigger solutions to produce Virtual Reality simulations for your classroom from scratch without previous experience with free tools. Bring a laptop and a phone.
Session Materials that have been uploaded can be accessed by clicking on the presenters name.

Please fill out the session survey on the side of the page or by clicking this link.https://spacecenter.grenadine.co/en/seec2021/form/sessionevaluation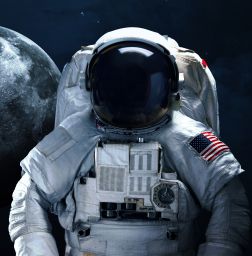 ER7- Robotics and Simulation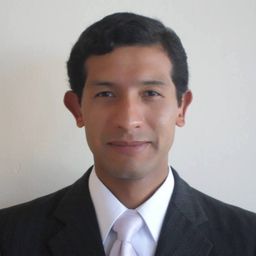 Escuela Secundaria Técnica 31
Profesor STEAM de areas de Ciencia y Tecnología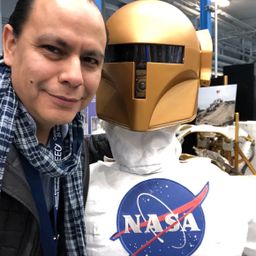 The International Aerospace Academy theaerospaceacademy.com
International STEAM consultant/ SEEC CREW
Who's Attending
Bryan DeBates

Chief Executive Officer, Innovative Consulting for Education

Neme Alperstein

Library of Congress Teaching With Primary Sources Teachers Network Mentor, Retired NYC Teacher/ Teaching With Primary Sources Teachers Network

Celena Miller

Senior Outreach/Education Coordinator, SEEC Crew - Center for Space Research

Josh Revels

Education Outreach Specialist, Fairmont State University/NASA IV&V ERC

Javier Montiel

International STEAM consultant/ SEEC CREW, The International Aerospace Academy theaerospaceacademy.com

Miss Meriam Lepasana

Senior Education Program Specialist, Department of Education (DepEd), Philippines

Fernando Ruiz

Educator / School administrator, Oakland colegio campestre / Colombia Space School

Greg Pitonza

Middle School Technology and STEM Teacher, Canajoharie Middle School

Renee Gamba

Museum Director/Education Outreach, Museum of Natural History and Planetarium/Providence Parks

Pam Kraus

STEM Consultant and CTE Coordinator, Smoky Hill Education Service Center

Patrick Switzer

Flight Director, Challenger Learning Center Las Cruces Public Schools

Lori Waters

Director of Communications and Co-PI, Magnitude.io

Ms. Machin Norris

STEM/STEAM/STEMM, Education/SEEC Crew/Space Foundation Teacher Liaison 11-14/NASM-TII

Jalver Uyaban

STEAM Projects Coordinator, Oakland colegio campestre / Colombia Space School

Sandy Athey

Special Education Case Manager and STEM club leader, Indian Trail High School and Academy- Kenosha Unified School District

Heidi Ragsdale

STEM Educator Consultant & National Geographic Grantee, National Geographic Society

Janeth Rojas

Profesional especializado de talento humano, Ecopetrol

Melissa Pore

STEM Club Mentor and Global Studies Faculty, Bishop O'Connell High School

57 other(s)
Go to full session attendee listing