Connecting Primary Sources with STEM and Space Education
3:15 PM, Thursday 4 Feb 2021 CST (45 minutes)
Virtual Classroom 3
Virtual session
This session is in the past.
The virtual space is closed.
Learn how primary source analysis can spark innovation with Project Based Learning- through the engineering lens. During this session, we will look at primary sources available at the Library of Congress and how we can use them to develop historical understanding, while encouraging students to engineer the future. Resources shared from the Library of Congress will include pieces from the Historic American Engineering Record collection that includes NASA measured and interpretive drawings, written histories, and large-format photographs, some of which are available digitally. Session will introduce a variety of Library of Congress resources that can be used in the classroom to engage students and demonstrate ways in which the resources can be integrated into a wide variety of grade levels for hands-on learning.

Session Materials that have been uploaded can be accessed by clicking on the presenters name.

Please click feedback on the side of the page to fill out the survey or by clicking this link. https://spacecenter.grenadine.co/en/seec2021/form/sessionevaluation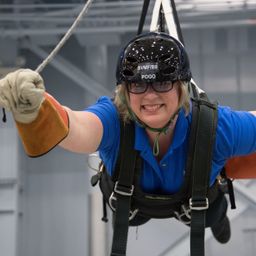 Hawthorne Elementary School - Boise School District
2nd and 3rd Grade Teacher
Who's Attending
27 other(s)
Go to full session attendee listing...