Tour: John C. Stennis Space Center/Marshall Space Flight Center Facility Tour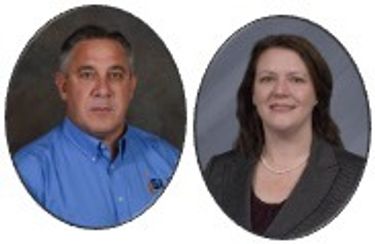 Networking Lounges and Tours
10:30 AM, Thursday 4 Feb 2021 CST (1 hour)
Tours
Virtual session
This session is in the past.
The virtual space is closed.
A live, narrated tour of the Stennis Space Center and Marshall Space Flight Center with some incredible experts at these amazing facilities. Q&A session to follow.

Karma Snyder:Karma graduated from Auburn University with a Bachelor's of Science degree in Mechanical Engineering and a Masters of Aerospace Engineering also from Auburn University. After her undergrad degree she went to work for Pratt & Whitney on the RL 10 engine program as a Design and Project Engineer. In 2001, she left P & W to work for NASA as a System Integration Engineer, Test Operations Engineer and Systems Analyst for numerous test programs.

Hugh Crate:Hugh C. Cate III (Trey) graduated from West Point in 1987 as a Lieutenant of Artillery and retired from the military 21 years later as a Senior Public Affairs Officer. Trey currently serves as the Deputy Manager for Strategic Communication for NASA's Space Launch System. He coordinates all external and internal communication, messages, stakeholder engagements, congressional engagements and products for America's next great ship. Trey has a Masters of Journalism from the University of Alabama and an Aerospace and Defense Masters of Business Administration from the University of Tennessee
Who's Attending
41 other(s)
Go to full session attendee listing...