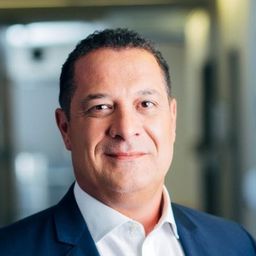 Gord Reynolds
Vice President, Commercial Advisory & Strategy
Infrastructure Ontario
Gord joined Infrastructure Ontario or IO, a Crown agency of the Province that supports the government's initiatives to modernize and maximize the value of public infrastructure, to lead the interactions with the utilities industry as part of a Commercial projects team that leverages private sector partnerships and investments for revenue generation liability/cost reduction and efficiency in government services and investments.
He most recently was at Canada's leading energy storage developer, where he led the restructuring and refinancing of the business along with the development of innovative and complex power projects with governments, utilities and indigenous partners. Before that, Gord was with an integrated energy service company, where he started as a founding member of the Advisory Board and later took on the role of COO and EVP of Corporate Development, leading a number of corporate initiatives that propelled the business forward towards its corporate objectives, including a number of acquisitions and a public markets listing.
Shortly after market open in Ontario, and as the industry began its digital transformation, Gord transitioned from a technical field role at a utility and joined a global consultancy where he rose to become the Managing Director of the Canadian Utilities Practice and the Global innovation leader for the Power & Utility sector. In these roles, Gord has assisted many public and private sector companies by being deeply involved in many critical business initiatives.
He has spent most of his 20+ year career in the infrastructure industry in a variety of capacities ranging from field and back-office operations, project and strategy development, and business transformation, to post-merger integration and restructuring.
Through this varied experience, including working in the field, in government, as an industry advocate and on boards, Gord has an appreciation of the issues facing the industry and has gained insights into leading performance bringing practical advice in the areas of executive leadership, corporate development, indigenous relations, operations, strategy, technology integration and business transformation.
Sessions auxquelles Gord Reynolds participe