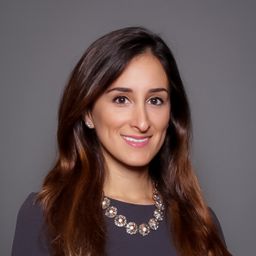 Dr. Saama Sabeti, MD, MPH, FRCSC
Sally Letson Symposium Co-Chair
Dr. Saama Sabeti is a Cornea, Anterior Segment, Cataract, and Refractive Surgeon. She completed her undergraduate and medical studies at the University of British Columbia, residency training in Ophthalmology at the University of Ottawa where she served as chief resident, fellowship training in Cornea and Anterior Segment at the Centre Hospitalier de l'Université de Montréal, and Master of Public Health at Harvard University.
Dr. Sabeti provides subspecialty clinical care at Precision Cornea Centre and performs ocular surface, corneal, and anterior segment surgery at The Ottawa Hospital and the Children's Hospital of Eastern Ontario. She performs cornea- and lens-based refractive surgery at Herzig Eye Institute Ottawa.
Dr. Sabeti has a strong passion for research, serving as Director of Precision Research Centre and as a Clinician Investigator at the Ottawa Hospital Research Institute. She has presented and published numerous studies on national and international platforms. She actively supervises and mentors trainees pursuing projects in both clinical research as well as patient education. She greatly enjoys teaching and is involved in the clinical and surgical training of residents and fellows as an Assistant Professor of Ophthalmology at the University of Ottawa, as well as the academic teaching of residents internationally as a guest lecturer through Eye Corps.
Dr. Sabeti has had long-standing interests in public health, health policy, patient safety, and patient education, and currently serves as the Quality Improvement Lead for the Department of Ophthalmology at The Ottawa Hospital. She is particularly enthusiastic about sustainability initiatives and exploring waste reduction opportunities in the ophthalmic operating room, and has received a Quality and Patient Safety Grant from The Ottawa Hospital Academic Medical Organization to pursue these efforts. She also has a keen interest in global health and has volunteered abroad to serve at both grassroots and policy levels. She is an intern alumnus of the World Health Organization Headquarters in Geneva as well as a Global Health Fellow alumnus of the Duke University Global Policy and Governance Program.
Financial disclosure: Dr. Sabeti has/had an affiliation (financial or otherwise) with a commercial organization:
Claris Biotherapeutics

Kowa Pharmaceuticals

Sun Pharmaceutical Industries Ltd.
Sessions in which Dr. Saama Sabeti, MD, MPH, FRCSC participates
Québec City Convention Centre - Room 307 AB | Salle 307 AB
10:45 AM - 12:15 PM | 1 hour 30 minutes

Learning Objectives: At the end of this session, participants will be able to: To review intraoper...
Sessions in which Dr. Saama Sabeti, MD, MPH, FRCSC attends