How to Launch Your Elementary Space Night
2:30 PM, Thursday 4 Feb 2021 CST (45 minutes)
Virtual Classroom 4
Virtual session
This session is in the past.
The virtual space is closed.
Interested in hosting a school or community Space Night but don't know where to start? Need activities, community involvement, and resources? The presenter will share everything learned in planning her school's space night. She created enough excitement to have close to 1000 people participate! She will also share ideas for her current project, a virtual space night.
Session Materials that have been uploaded can be accessed by clicking on the presenters name.

Please click feedback on the side of the page to fill out the survey or by clicking this link. https://spacecenter.grenadine.co/en/seec2021/form/sessionevaluation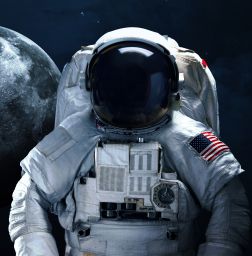 Space Center Houston
Education Event Coordinator
SEEC CREW, Space Foundation Teacher Liaison
Teacher
Who's Attending
41 other(s)
Go to full session attendee listing...