Reality to Virtual Space Camp Online!
1:30 PM, Saturday 6 Feb 2021 CST (1 hour 30 minutes)
Build your own Space Camp! Whether it's a day or week, you can host it in person or virtually online. Learn how to book not just one NASA speaker but engage with different aerospace experts and create an out of this world camp experience for Space Seekers!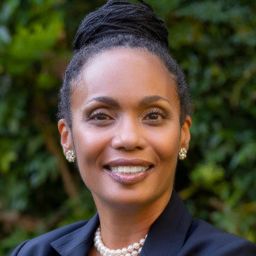 Globaleyez Consulting
Principal, Founder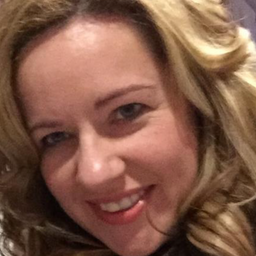 Royal Aeronotical Society / Aviation Youth Mentoring Program
Aerospace Educator
Who's Attending
Mary Vandergraff

Education Programs Coordinator, Space Center Houston Education Dept

Mrs Melinda Viteri

Aerospace Educator , Royal Aeronotical Society / Aviation Youth Mentoring Program

Javier Montiel

International STEAM consultant/ SEEC CREW, The International Aerospace Academy theaerospaceacademy.com

Allie Brown

Flight Director & Retired School Teacher, Challenger Learning Center of Maine

Eman Beck

Science Faculty, NASA OKSG STELLAR Mentor, Terra Verde Discovery School (Norman, OK)

Jenn Donais

K-8 STEM Coach | PAEMST 2016 | AFA/Rolls Royce 3rd Place National Teacher of the Year | Google Coach | PLTW Launch Lead Teacher | ST Math Champion, Amesbury public schools

Mr Norman Jensen

Teacher on Special Assignment/Flight Director, Las Cruces Public School/Challenger Learning Center

Mrs Timshell Pheiffer

Junior Primary Technology teacher and head of boarding, Bridge House School

Jenny Mccall

6-8th PLTW Teacher, SEEC Crew, Limitless Educator, Fayette County Public Schools

Sarah Niklas Niklas

Kindergarten Teacher, Primrose

Stacey Bechdolt

Founder/President, Aerospace Education Resource Organization (AERO)

Ms. Lisa Love

Kindergarten teacher, H.L. Suverkrup elementary school

Melissa Pore

STEM Club Mentor and Global Studies Faculty, Bishop O'Connell High School

Heidi Ragsdale

STEM Educator Consultant & National Geographic Grantee, National Geographic Society

Ángela Pérez

Corporación Parque Explora - Planetario de Medellin

32 other(s)
Go to full session attendee listing